Backpack in Black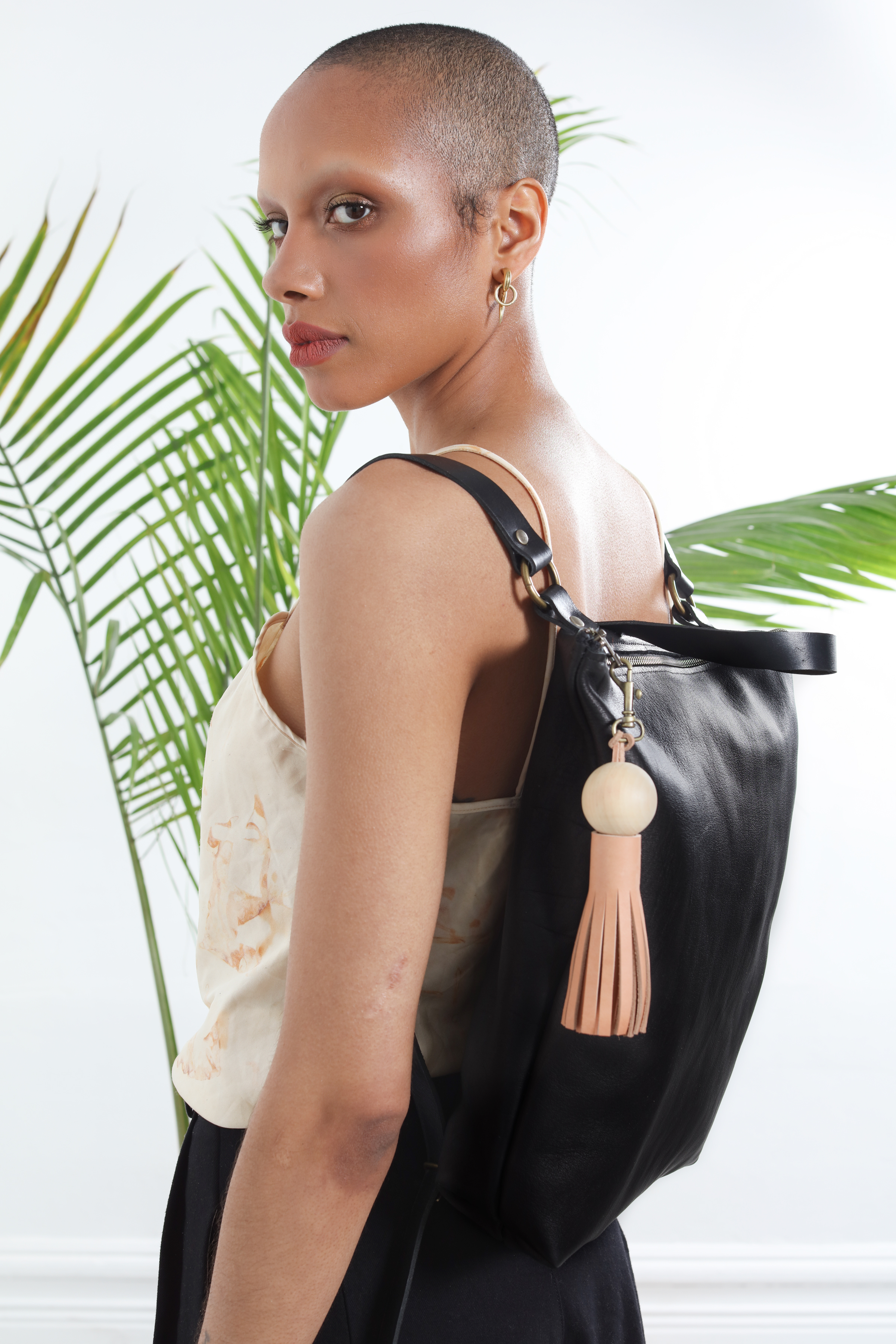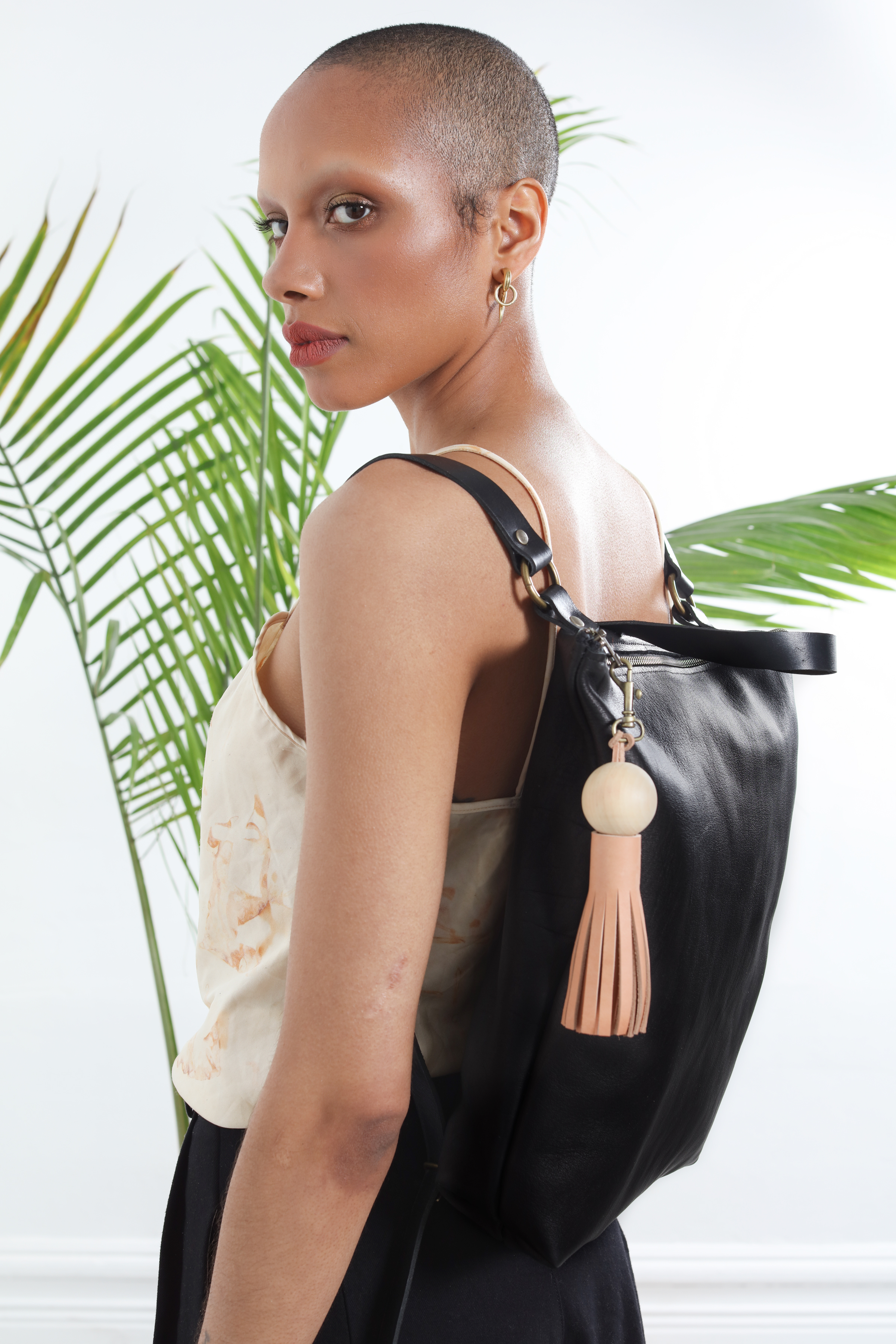 Backpack in Black
Eye of the Sun leather backpack.
Super soft, Horween leather in black.
Adjustable leather straps and black handle.
6 in. x 6 in. leather interior pocket.
Natural tan leather tassels with wooden ball zip detail.
Sturdy natural tan adjustable belt with antique brass detailing.
Hand-crafted in Chicago.
13 in. x 14 in. x 3in.